30th year
The Victoria Nikkei Cultural Society (VNCS) held their annual cultural fair Saturday, October 27, 2018, and Shoshinkai Victoria once again had the pleasure to demonstrate Iaido.

Everyone enjoyed demonstrating our passion for Iai in front of the community. All practitioners fielded questions from interested audience members after and before the demonstration. We look forward to more demonstrations again with the VNCS in the future.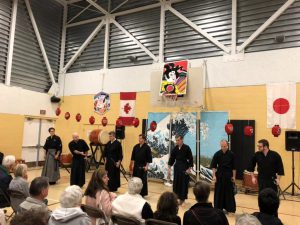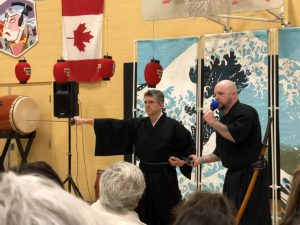 Mark McAllister sensei did a great job of introducing people to Shoshinkai Victoria and Iaido in general.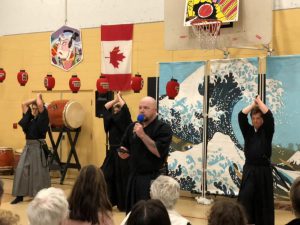 The festival is always popular, and there were many interested people in the audience. Thanks again to the VNCS for hosting this event, which helps to bring more Japanese cultural awareness to Victoria BC.