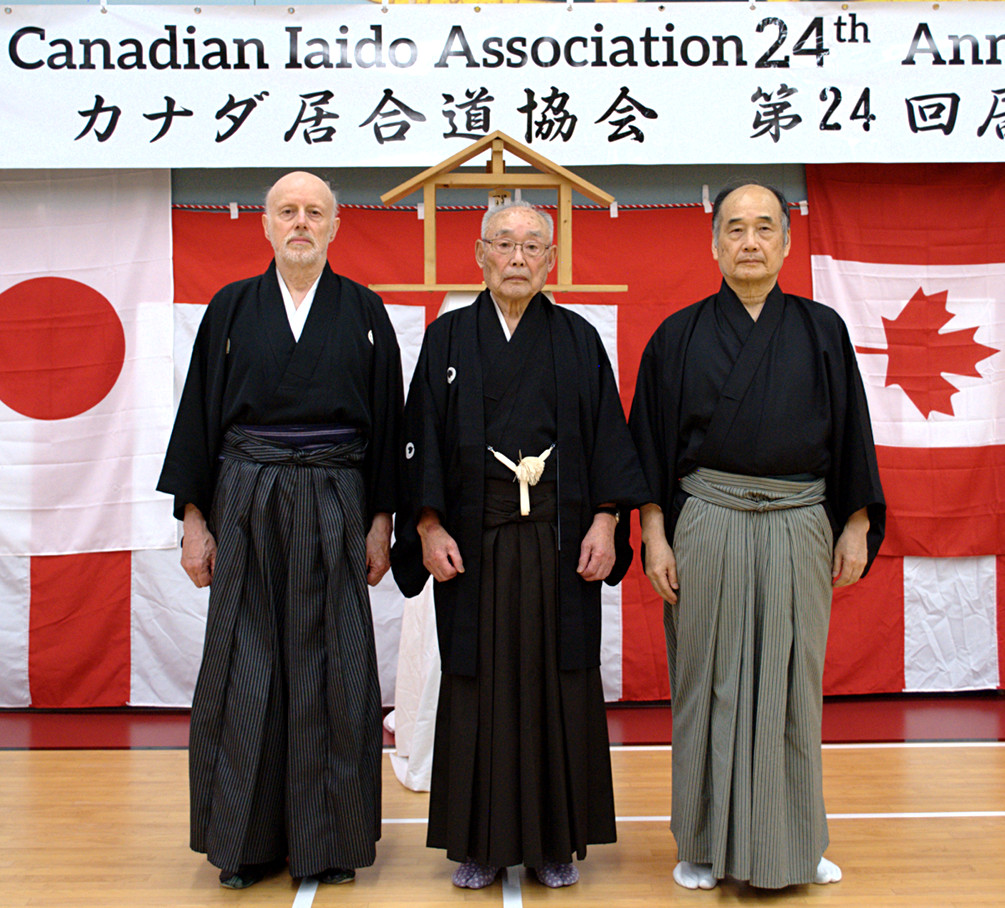 In order from left to right: Denton Hewgill Sensei, 7th Dan, Kaicho (President) of the CIA; Kato Haruo Sensei, 10th Dan Hanshi, Kaicho (President) of Kanto Chiku Renmei and ZNIR FukuKaicho (Vice President); Tanida Hiroshi Sensei, 10th Dan Hanshi, Shibucho (Chiba division chief) of Kanto Chiku Renmei Chiba Shibu.
What is Iaido?
Iaido is the traditional Japanese martial art of drawing and cutting with the samurai sword. The purpose of Iaido is to develop awareness, centeredness, sincerity, a calm mind, and mental and physical harmony through the practice of traditional sword techniques. It is the Japanese martial art that is most closely associated with the samurai class and Japanese nobility. It is not considered a sport, but rather a unique and ancient traditional art for the development of mind, body, and spirit.
The Canadian Iaido Association (ZNIR/CIA) was established in 1993 to promote iaido in Canada, establish formal links with the All Japan Iaido Federation (ZNIR), to hold seminars on a regular basis with high-ranking teachers of the ZNIR, and to administer dan examinations in Canada in accordance with the standards and methods of the ZNIR.
The Association is a non-profit organization registered with the British Columbia Provincial Government. Instructors are volunteers and receive no pay.