30th year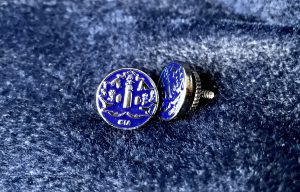 A Canadian Iaido Association dojo member, upon passing an official Dan examination, will be presented with a silver CIA lapel pin. This is exclusive to members of the CIA only, and are plated with silver.
These are not only meant to be a badge of prestige – we hope practitioners will treat these pins with care and wear them with pride as a token of their hard work and membership to the Canadian Iaido Association.
Members could wear these on the left collar, oriented appropriately and displayed with pride during functions outside of the association.